Renowned as one of Hampshire's most elegant wedding venues, Froyle Park promised the perfect backdrop for Pamela & Anthony's wedding day. With the team at Matigono Events at the helm to ensure their love story ran smoothly and Jessy Papasavva Photography on hand to capture the romance of the day, we just knew it was going to be an occasion to remember. It brings us so much joy to be able to share a glimpse into their celebration with you on the journal today…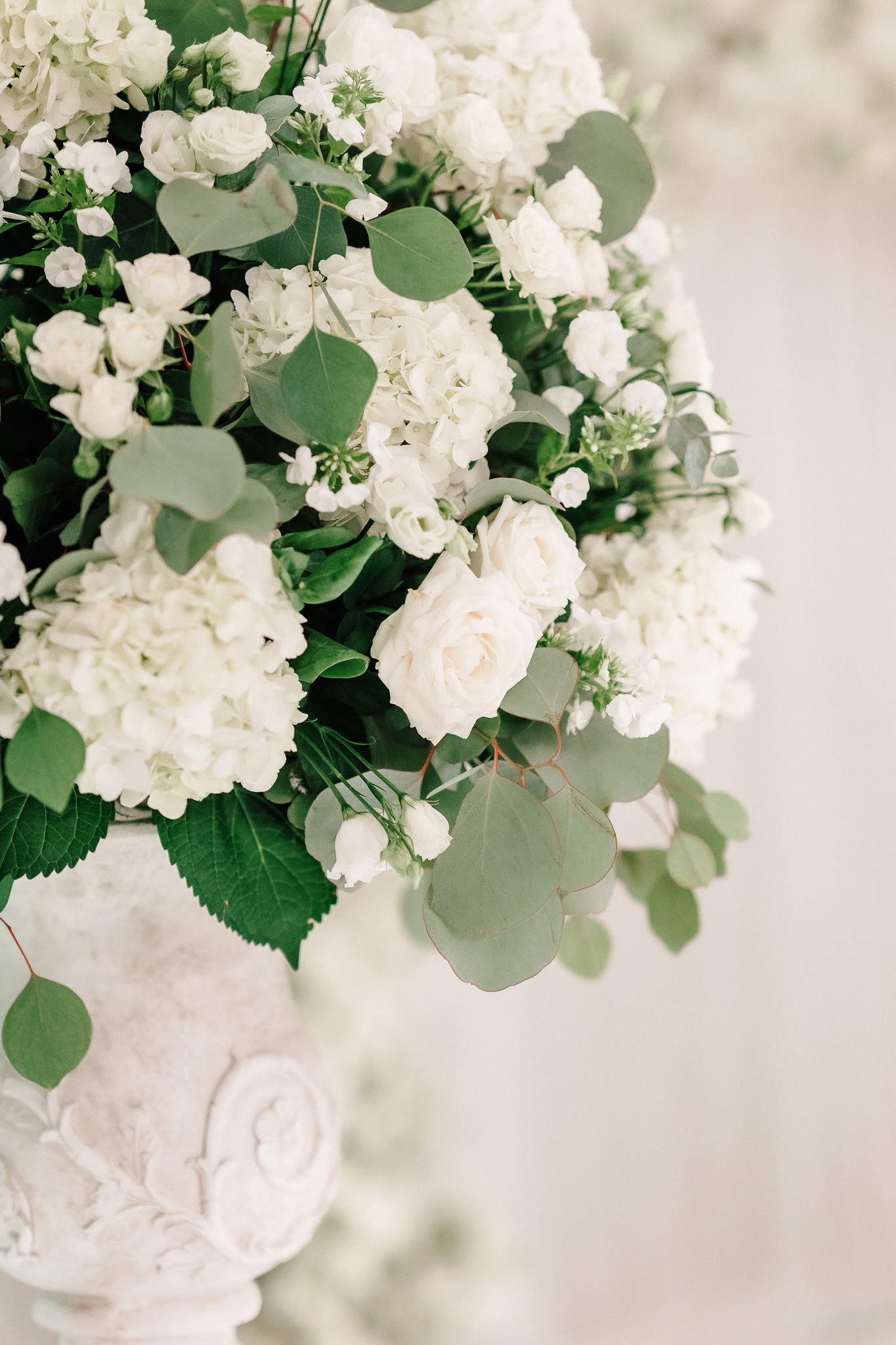 The couple chose to host a traditional church ceremony at St Edward's, the Confessor Church in Windsor, before heading to Froyle Park for their luxurious reception. Here at Fiona Curry Flowers, we focused on providing exquisite floral design throughout their country house wedding reception, inspired by an all-white and antique gold colour palette, with scented eucalyptus foliage taking centre stage.
Pamela, the bride-to-be, looked breathtaking in an ivory fishtail gown with sheer sleeves, wearing her hair in a half-up, half-down style with tousled waves. She carried a mixed bridal bouquet overflowing with roses and mallows, while her team of bridesmaids held a simple yet stylish hydrangea bouquet arrangements that worked beautifully alongside the main bridal bouquet. Anthony, the groom, looked incredibly handsome in an emerald green velvet dinner jacket, with a stunning rose placed carefully for his buttonhole. It was a divine contrast against the decadent green hues of his attire.
As always, the space at Froyle park was already looking beautiful for their reception, further enhanced with thoughtful floral design that worked in harmony with the venue. Our floristry team styled the guest tables with bridal flowers, hydrangeas and eucalyptus, along with old gold vases and a mixture of our dainty vintage tea lights to add an extra dash of luxe gold.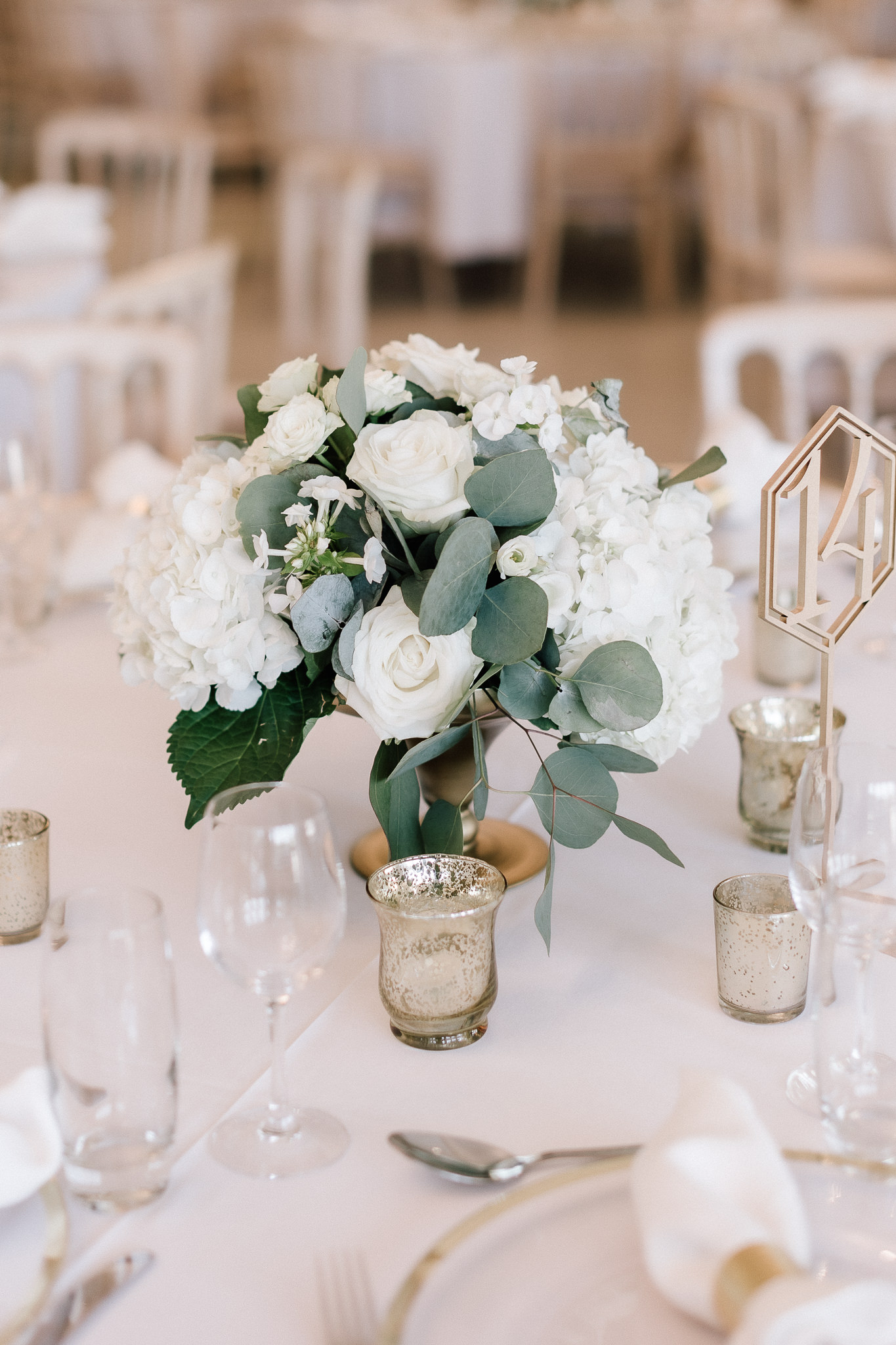 Pamela and Anthony wanted to make a real feature of their sweetheart table for just two, using the same flowers throughout their table décor. We also worked in delicate glass cylinders and floating candles that elevated the ambience. The sweetheart table was placed on a stage in the reception space, where two oversized pedestal arrangements of hydrangeas, roses, mallows and phlox captured the hearts of all their guests.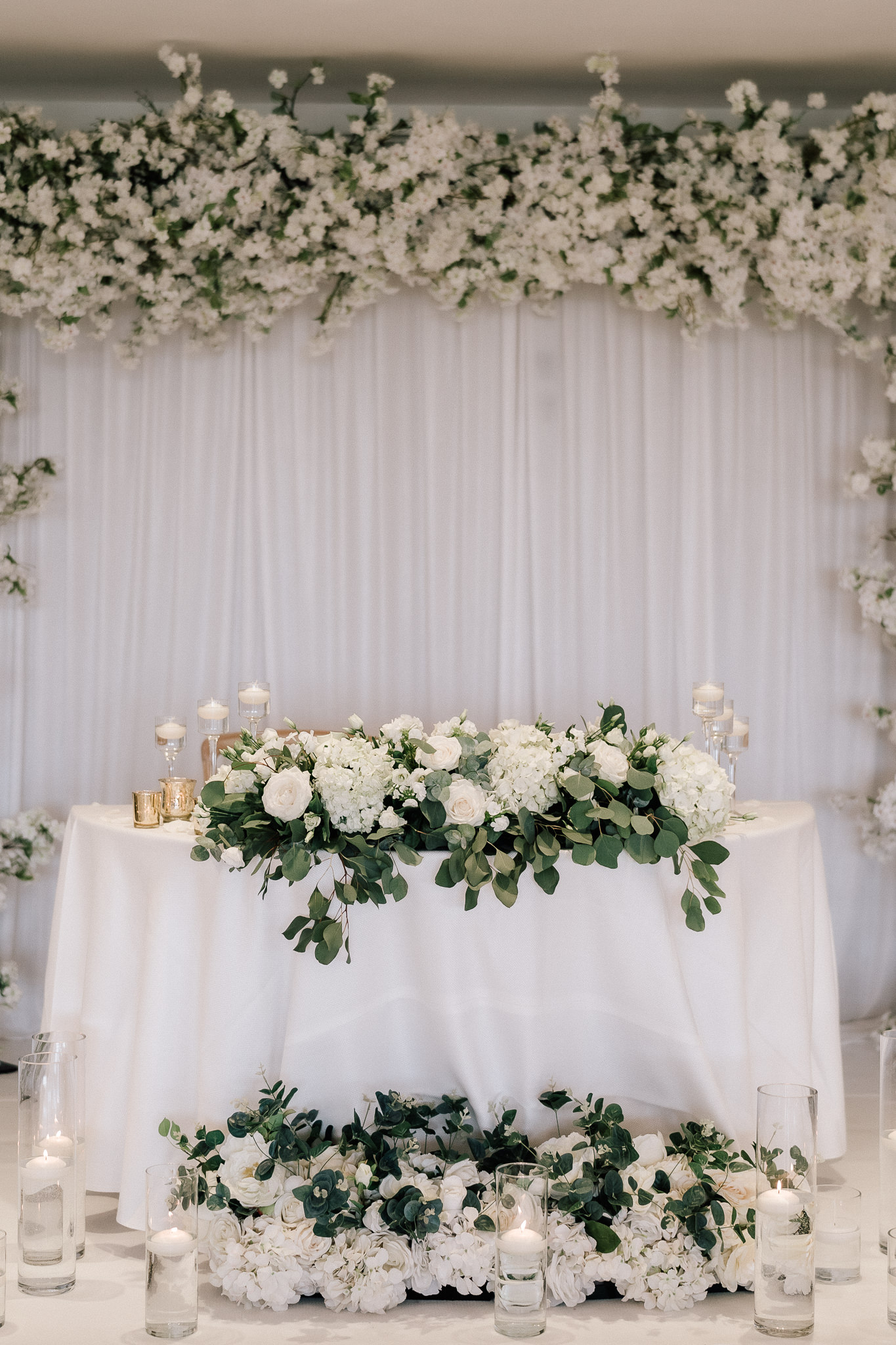 Pamela and Anthony were an absolute delight to work with and we feel honoured to have been able to have been such a special part of their wedding day at Froyle Park. If you'd like to enjoy more floral magic from Fiona Curry Flowers, we welcome you to follow us on Instagram or please do enquire if you would like to discover our upcoming availability for weddings.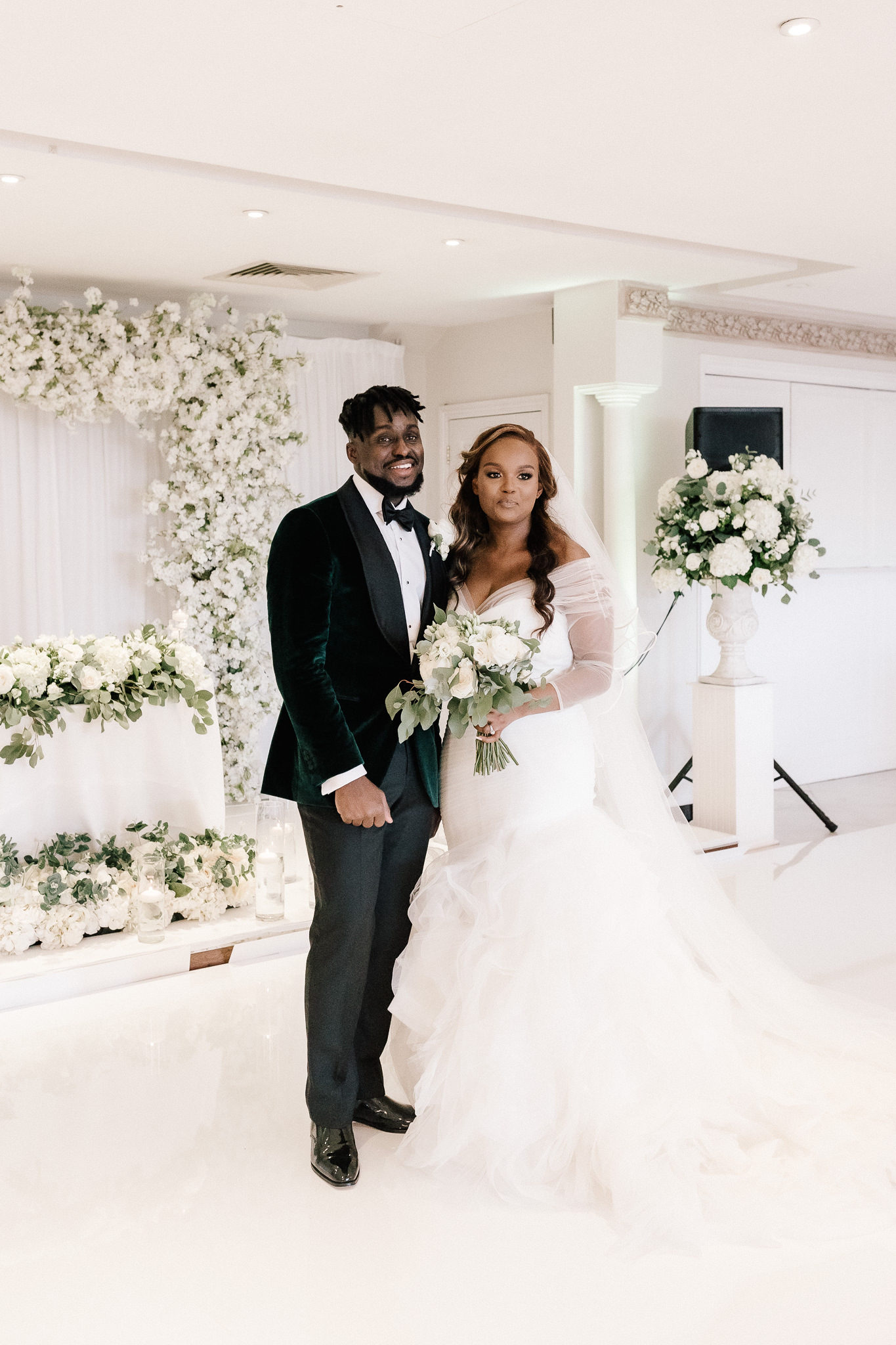 Photography – Jessy Papasavva Photography
Caterer -Taste Heaven
Cocktails – Ravissant Cocktails
Wedding Coordinators – Matigono Events
Venue – Froyle Park